Cobalt Health boosts mobile CT efficiency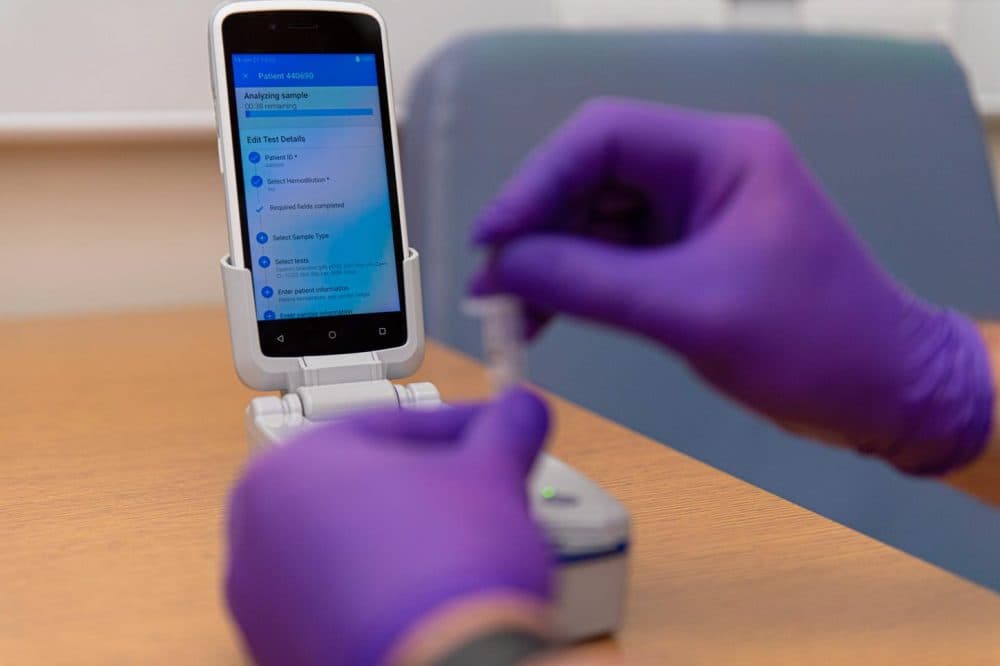 Cobalt Health has boosted its mobile CT service efficiency through the introduction of a point of care blood analysis system from Siemens Healthineers. 
The epoc Blood Analysis System with epoc NXS Host facilitates lab-quality blood testing at the patient's side with results in less than a minute – reducing need for additional appointments and unnecessary trips to healthcare facilities.
The system was chosen to complement the organisation's provision of CT imaging services via mobile units. 
Operating 12 hours a day and up to seven days a week, Cobalt scans an average of 35 patients on a mobile unit every day. With 90 per cent of those requiring contrast media to highlight areas of healthy and unhealthy tissue, the introduction of the epoc system from Siemens Healthineers has transformed workflows for the charity. 
Understanding a patient's Glomerular Filtration Rate (eGFR) is essential to ensuring a patient can tolerate the use of a contrast medium. Prior to the introduction of point of care testing within Cobalt's mobile units, waiting for results could lead to significant delays.
The epoc system is a handheld, wireless solution enabling comprehensive blood analysis testing at the patient's side on a single, room temperature test card. 
With many of Cobalt's mobile CT units making use of support trailers, on-site paramedics are able to directly test a patients' eGFR with the epoc system before they enter the imaging unit. With patients able to wait and recover within the support unit, the imaging facilities benefit from an improved patient flow. 
While patients are located away from the CT imaging unit, radiographers are free to prepare for their next appointment. This ensures COVID-19 safety measures, such as enhanced cleaning procedures, can be carried out without impacting service efficiency.
"We are pleased to add the epoc Blood Analysis System with epoc NXS Host to our community diagnostics provision, enabling us to optimise the patient pathway," says Christian Howard, paramedic at Cobalt Health. 
"The system is rapid, easy to use and has transformed workflows in respect to CT scanning with contrast media. 90 per cent of patients require this, so being able to calculate eGFR on-site vastly improves pathways. 
"Patients no longer have to attend additional healthcare facilities for blood tests and this can be completed in the same appointment as CT imaging."
Stewart Hutton, business lead for diagnostics at Siemens Healthineers GB&I, adds: "Facilitating lab-quality testing outside of the traditional hospital setting brings care closer to patients – creating a more straightforward patient pathway and, in the current landscape in regards to COVID-19, reduces footfall in healthcare facilities where it can be avoided."