Information overload – surviving the clinical knowledge explosion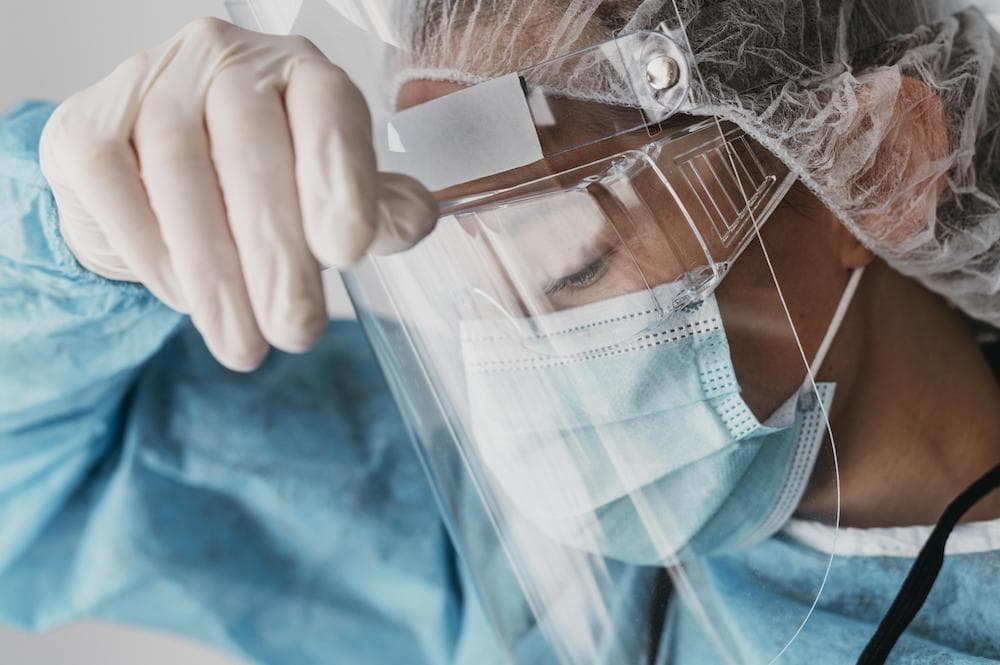 Tim Hawkins is managing director of commercial clinical solutions at Elsevier, the global information analytics firm. Here he tells HT World how clinicians can thrive in the knowledge explosion underway in medical environments across the world.
HTW: How has COVID-19 impacted the rate of clinical information growth and how can clinicians remain aligned to the latest information in a rapidly evolving medical environment?
TH: The rate at which medical knowledge has been expanding in recent history is staggering. In 1950, reports outline that it took approximately 50 years for the total amount of medical research to double.
This accelerated to an estimated 7 years in 1980 and 3.5 years in 2010 and it is clear knowledge expansion is continuing to evolve at an extraordinary pace.
More recently, the unprecedented explosion of data globally in response to the COVID-19 pandemic has been overwhelming.
The influx of information from different sources resulted in an infodemic, increasing the likelihood of misinformation, not only for the general public but more importantly for healthcare professionals working tirelessly on the frontline.
The overabundance of information to date has heightened the need for clinicians to be provided with practical, accurate, evidence-based information to ensure quality care is provided at all points of a patient's healthcare journey.
The global pandemic has made it even more complicated for clinicians to assess data and provide the most effective treatments for patients.
It is therefore vital that physicians have the latest clinical insights and are provided with the support they need to define a tailored treatment plan as quickly as possible.
How has technology enabled healthcare professionals to continue to sustain patient safety and quality of care during the pandemic?
Technology provides clinicians with the solutions they need to stay ahead of the ever-increasing care demands.
Patient volumes, increased complexity of disease, and high levels of patients with comorbidities are all factors that increase the challenge for clinicians to remain aligned to the latest clinical knowledge, and this has been intensified in response to COVID-19.
Clinical practice can be improved through informed, confident decisions. Over the past few years, we have been working continuously to enhance the solutions that we provide, making them more responsive and accessible at the point of care.
Through this process it became apparent that there was a clear need for the development of local language versions to continue to support care and patient outcomes in different regions and communities.
Why is it so important for care plans to be tailored to locality during a pandemic?
As COVID-19 progressed around the world, individual countries were experiencing varying levels of infection during the differing phases of the pandemic and consequently had unique needs.
It became clear that local markets need now, more than ever, access to tailored solutions which respond to the individual challenges they are facing.
It is therefore crucial to provide comprehensive, evidence-based information to support clinicians in their practice, learning and research. These resources help link local knowledge to local growth in order to combat misinformation.
Having access to a scalable solution, available in the local language with local content, allows medical staff to practice better medicine with better results.
Custom search engines optimised for clinical content and context can help clinicians get to the right information, in the right form, faster and reduces the cognitive load required for search.
It is of utmost importance that we, as healthcare solutions providers, continue to listen to the evolving challenges facing clinicians throughout COVID-19 and future healthcare crises.
We must work to provide ongoing solutions that help clinicians fight the infodemic and support them to provide the right care at the right time of a patient's healthcare journey to improve outcomes.
Tim Hawkins is managing director of commercial clinical solutions EMEALAAP at Elsevier.