Breaking down the barriers to specialist healthcare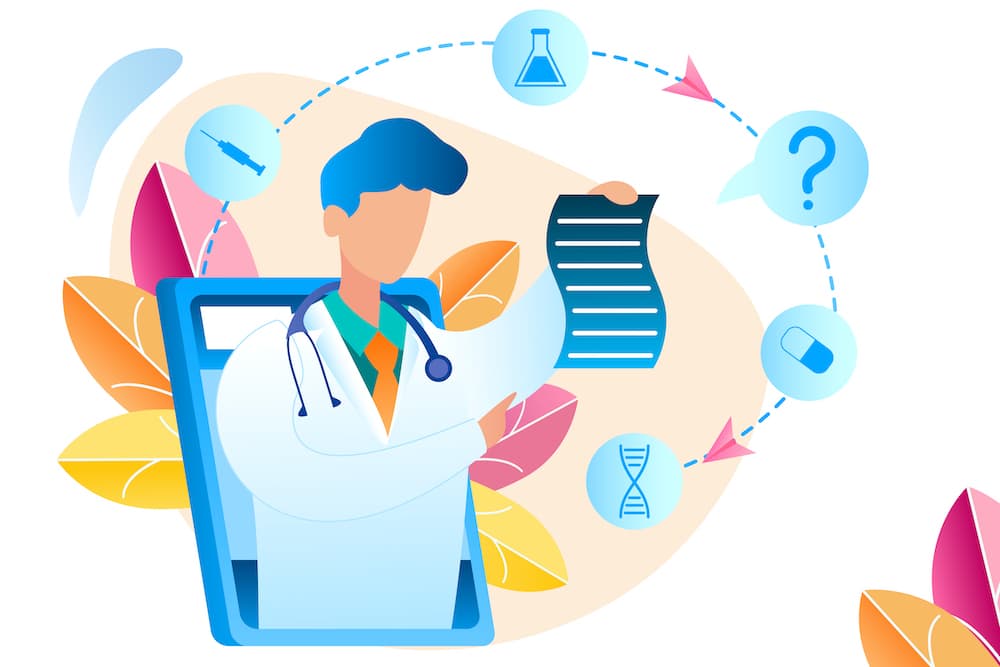 An online platform is using search engine technology to help individuals take control of their health and wellbeing, and better access the care they need.  
HealthHubble was founded last year by former emergency medicine doctor Dr Jacqualine Seckley. Her mission is to use technology to ease access to healthcare services across the UK – having noted challenges in this area during her medical career.
She tells Health Tech World via a Zoom call: "There are around 250,000 health and wellness providers in the UK, with a huge range of specialists. If you're looking for one of these specialists, it's actually quite difficult to find them, even as a doctor when you know what you're looking for.
"It's even harder for a patient. If you don't know which term you're putting into Google, it's really difficult to find these services.
"For example, many people don't realise that osteopaths and chiropractors may well be able to help them with their back pain, more so than a regular physiotherapist, and certainly more so than GPs."
HealthHubble has built a hub of information which allows patients to search for healthcare providers listed on the platform. While users can search for a particular type of specialist, they can also find the right provider by searching for their symptoms or condition.
The company hopes this search function will make it easier for patients to access the right medical expert. Seckley says: "Most patients will have a symptom or a condition, but they don't know who they need to see. We are developing our search engine to give people suggestions for providers that would be able to help them with some of their problems.
"When businesses register with us, they are able to put in the key symptoms and conditions that they treat. It allows people to find help in a different way."
Alongside her experiences as a doctor, Seckley's business plan was also influenced by her partner's successful media business, Yachting Pages, which connects yacht enthusiasts with relevant services. The firm is a recipient of the Queen's Award for Enterprise and International Trade.
Although luxury yachts and healthcare provision may seem worlds apart, she saw potential for applying her partner's model to healthcare.
"I'd been saying for some time that we needed to bring what he'd built to healthcare and that's exactly what we've done.
"We have essentially copied the model, applied it to the healthcare sector and developed it with some additional features."
During the coronavirus crisis, there has been a significant drop in attendance to both GPs and A&E departments.
Meanwhile, savvy private healthcare providers have rapidly adapted to operate via digital tools, amid social distancing restrictions.
The urgent necessity for technologies such as video consultations and telehealth services has also led to a wider acceptance of remote healthcare from the end-user.
HealthHubble was originally due to launch in June 2020. When COVID-19 hit crisis point in the UK in March, however, the company saw urgent demand for its "potentially vital" resource. The company therefore decided to bring the date forward with a soft launch last April.
Given 2020's challenges, the platform was initially launched with a particular focus on virtual health and wellness services.
Prescription delivery providers were also among the early adopters, enabling users to arrange prescription pick-up and deliveries to their home.
Interestingly, HealthHubble's most popular categories, musculoskeletal therapy and virtual health services, have been searched for by more men than women. Historically, men are much more reluctant to visit their doctor than women, with BMJ data showing that men visit their GP 32 per cent less frequently than women.
Seckley says: "I think this shows that men feel more comfortable looking on the internet at home for healthcare services; and I believe this is going to be one of the real strong points of HealthHubble as we develop."
The company intends to expand its coverage to the entire range of healthcare and wellness services in the coming months. Nursing homes, physiotherapists, private surgeons and other specialists will all feature within its wide spectrum of listed services.
There will also be an increase in the number of charities registered with the platform, to help connect people with free services.
"We're not just directing people to private healthcare. It really is about trying to provide the right information for people.
"If a clinic provides any free services, then we can add a badge to that provider so users know if they can use the provider for free."
Of the 250,000 registered healthcare providers in the UK, HealthHubble's initial goal is to have 50,000 providers registered with the platform by April 2021. In the longer term, it aims to increase this to 100,000 bythe end of this year. The company started 2020 with over 21,000 health and wellness providers listed, including almost 8,000 dentists. Charities and voluntary services are also listed on the site too.