Bayer opens $250m cell therapy plant to advance regenerative medicines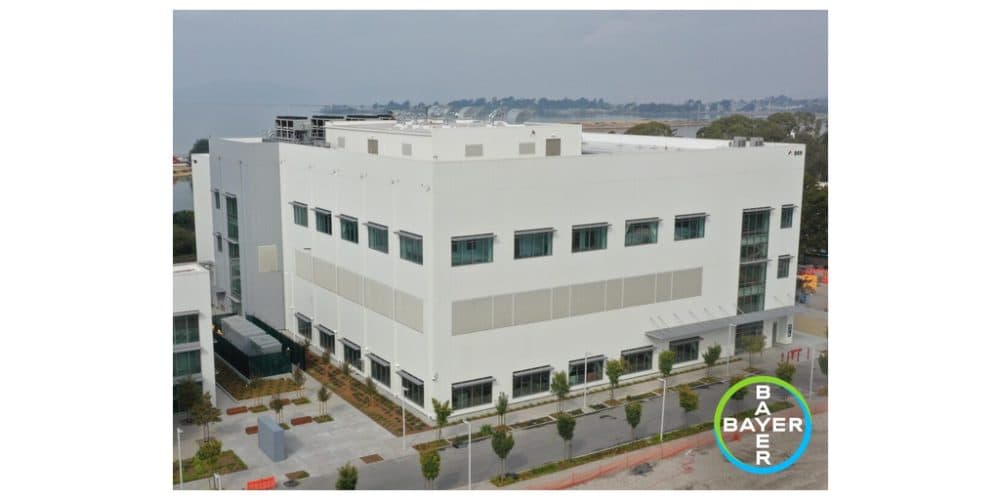 The facility aims to help break an industry-wide bottleneck in manufacturing capacity for regenerative medicine and create readiness for the first production runs of potential commercial launches.
Bayer AG announced today the opening of a cell and gene therapy manufacturing plant which aims to create the capacity to bring cell therapies to patients on a global scale.
The $250 million, 100,000-square-foot facility in Berkeley, California, will supply the material required for late-stage clinical trials and potential commercial launch of BlueRock Therapeutics' bemdaneprocel (BRT-DA01), an investigational cell therapy currently in evaluation for treating Parkinson's disease.
Planning is underway for BlueRock Therapeutics' Phase II study which is expected to begin enrolling participants in the first half of 2024.
Bemdaneprocel is an investigational cell therapy designed to replace the dopamine-producing neurons that are lost in Parkinson's disease. These dopaminergic neuron precursors are derived from pluripotent stem cells. In a surgical procedure, these neuron precursors are implanted into the brain of a person with Parkinson's disease.
When transplanted, they have the potential to reform neural networks that have been severely affected by Parkinson's and restore motor and non-motor function in patients.
"Having access to this Cell Therapy Launch Facility is central to our goal to deliver impactful cell therapies from our pipeline to patients in need," said Seth Ettenberg, president and CEO of BlueRock Therapeutics.
"Our team is excited to be working shoulder to shoulder with Bayer's biotech scientists and manufacturing experts as we look to scale up manufacturing for our first investigational therapy, bemdaneprocel for Parkinson's disease, as it advances through clinical trials."
The Cell Therapy Launch Facility is Bayer's first cell therapy launch facility and includes additional space for a second module of production suites to support additional cell therapies as Bayer's portfolio advances. The plant is part of a transformation at the company's biotechnology site in Berkeley, where Bayer has invested nearly USD 500 million in infrastructure over the past five years.
"Cell therapy represents a groundbreaking class of medicines and is an area where Bayer is making a significant investment to research potentially transformative treatment approaches for people with unmet medical needs," said Sebastian Guth, president of Bayer USA and Pharmaceuticals North America.
"Our new cell therapy facility represents true innovation in product development and manufacturing in addition to contributing to Bayer's sustainability goal as our first fully electric pharmaceutical manufacturing plant."
The facility is among several recent investments to advance Bayer's biologic pipeline of protein therapeutics, cell and gene therapies including a new Cell Culture Technology Center and Cell Therapy Labs.
The new Cell Therapy Launch Facility features flexible, modular space for cell culture, viral transduction and automated filling of cell therapies.
Beyond Berkeley, the company's global biotech network includes biologic development, manufacturing science, industrialisation and advanced manufacturing engineering teams in Wuppertal and Leverkusen, Germany; and Basel, Switzerland; with a full complement of labs and clinical production suites.
"Our teams are driving innovation in late-stage development and manufacturing with a goal of bringing transformational cell and gene therapies to patients on a global scale, and this facility will enable us to make it real," said Jens Vogel, senior vice president and global head of biotech for Bayer's Pharmaceutical Division.
"Bayer is collaborating with biotech innovators, academia and equipment and automation suppliers to establish platforms that would help bring more therapies to patients faster."