Aquasure UK Limited: The hydrotherapy pool experts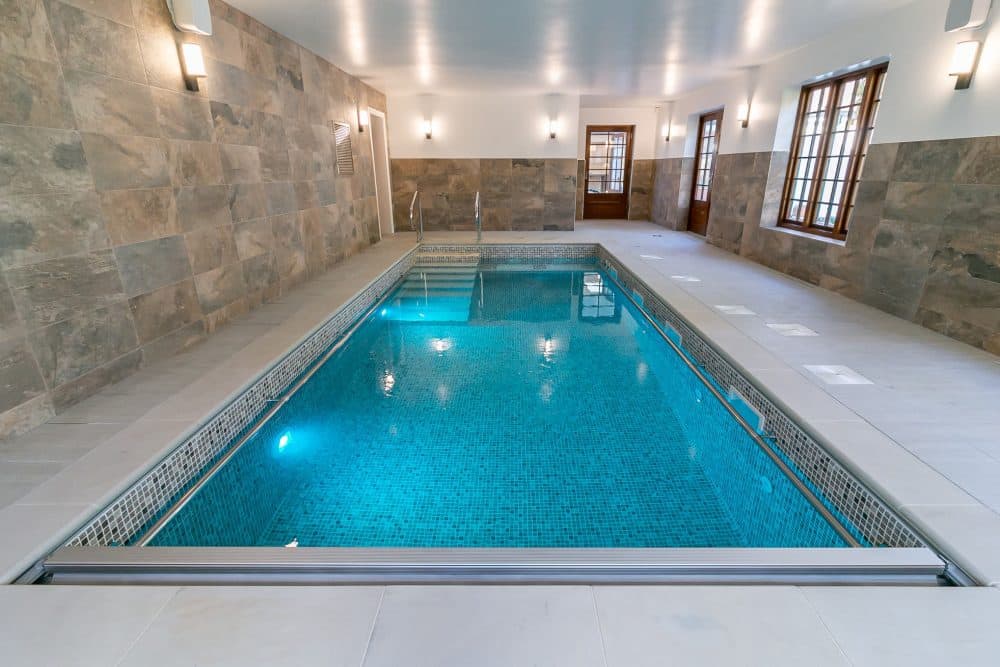 Aquasure UK Limited was formed with an in-depth personal knowledge based on first-hand experience.
After a spinal injury over 20 years ago, Martin Brook required hydrotherapy.
Martin searched the market and could not find a suitable off the shelf home hydrotherapy pool to meet his needs.
At this point, Martin consulted with Andrew Flynn MISPE, a swimming pool engineer. Together they designed a pool which was specific to Martin's needs.
During this process Martin and Andrew noticed the lack of knowledge and advice available for people requiring hydrotherapy at home for their bespoke needs.
Together, Martin and Andrew set up Aquasure to specialise in Hydrotherapy and help clients access pools that are specific to their needs.
Aquasure works closely with physiotherapists, occupations therapists, architects and their clients to provide bespoke hydrotherapy pools tailored to the client.
Aquasure designs and builds both domestic and commercial hydrotherapy pools.
A commercial hydrotherapy pool may be required to operate for over 12 hours per day.
The filtration and water treatment systems are designed according to PWTAG recommendations, ensuring a safe environment for bathers and staff.
Water treatment systems such as Ultraviolet light disinfection allow for chlorine levels lower than drinking water.
The ultraviolet light disinfection removes chlorine biproducts which can be an irritant for bathers. This is especially useful when the pool is being used by clients with skin allergies.
The ultraviolet systems also irradicate all bacteria, ensuring bathers who are susceptible to infections can use the pool with a low risk.
The air heating ventilation and dehumidification systems are designed by Aquasure to provide the correct humidity and air temperatures. If the pool hall is to hot and humid the environment may be dangerous to bathers and staff.
Equally, if the pool hall is too cold, many clients may not be able to use the pool due to the sudden change in temperatures when exiting the warm hydrotherapy pool.
In recent years, Aquasure has developed a home wellness range including accessible steam rooms and saunas.
Many clients simply cannot use the commercial wellness facilities due to lack of accessible saunas and steam rooms.
Talking to our clients, we have realised how important it is to ensure previous wellness pastimes can be enjoyed at home with family and friends.
Designing a truly bespoke hydrotherapy pool means our clients have total control over the look and functionality of their pool.
Aquasure UK offers a vast range of optional extras to choose from, including underwater speakers, therapy LED lighting, underwater treadmill, an array of different pool covers, resistance swimjets and massage seating areas.
Massage seating areas are again designed bespoke, considering each clients measurements and how they wish to use the seating area to design something which suits their individual needs.
In addition to the option extras, Aquasure UK offers all available options when choosing pool finishes.
Ensuring each pool is designed and finished to our clients' individual tastes, fitting with their home.
A hydrotherapy pool can vary in size from 5m x 3m x1.2m to 10m x 5m x1.3m.
The hydrotherapy pool can be partially above the ground, fully in ground with the water below the below surround or deck level where the water is level with the surround.
Aquasure construct all options for hydrotherapy pools and advise on the most cost-effective method to provide the hydrotherapy pool clients require.
A hydrotherapy pool requires various design features to ensure the hydrotherapy pool and hydrotherapy pool building are eligible for VAT exemption.
All Aquasure domestic hydrotherapy pools designed for for a disabled individual and installed by Aquasure are eligible for VAT exemption.
A major part of the Aquasure design method is to ensure the pool the pool relates the smallest carbon footprint possible.
Aquasure installs all the latest energy efficiency equipment to reduce running costs for years to come.
Aquasure is also instructed to reduce the running costs of existing pools.
Aquasure operates a nationwide maintenance service.
The maintenance of your pool is necessary to provide a safe environment for bathers and employees alike.
Aquasure provides planned nationwide hydrotherapy pool maintenance contracts. Including 365 days a year helpline.
The maintenance service is also available for a pool which has not been constructed by Aquasure.
Our team of nationwide engineers provide a reactive and planned maintenance service ensuring your pool always remains in safe working order.
Aquasure provides free of charge quotes and designs and advice prior to your project being tendered or designs finalised.
Working closely with the client architects, designers, physiotherapist, and occupational therapists prior to the project getting to site minimising delays helps with planning and allows for correct cost budgeting.
Find out more about Aquasure at aquasureuk.com