Four steps to improving primary care
By Murray Ellender, CEO and Co-Founder of eConsult
As the weather gets colder, GPs know all too well the massive pressures set to come their way as the demands of winter illnesses and depleted resources hit primary care again.
And, with primary care often the first port-of-call for patients dealing with winter related illnesses, GP surgeries can expect the phone lines to be ringing all day, both before and after the Christmas period.
It's because of this that I was shocked by the news out just over a month ago that GPs will not receive any funding from the Government's newly announced £200m pot, aimed at easing NHS winter pressures.
Winter is hard. But it's probably not escaped anyone's attention that winter aside, primary care is under an inordinate amount of pressure.
With intense work loads, a huge supply-demand gap and an increase in staff leaving the sector over rows over pay, workload and burnout, urgent reform is needed.
As a GP, I see first-hand the challenges that we're facing.
My colleagues are tired with conditions as they stand, but are still desperate to give patients the care that they deserve.
A well-functioning primary care system is critical to the future of the NHS.
And whilst there's a lot of work to be done, I'm confident that if we focus on building an infrastructure that supports patient care and primary care delivery, we can start to ease these pressures.
For me, there are four key areas of focus to begin with.
1. Reducing GP burnout
NHS staff sickness has hit a record high with mental health being one of the most common causes, according to Nuffield Trust.
And with the UK's GPs drowning in work, the emotional toll of the role and  the instability and stress of the past few years, it can often feel like being a GP today has changed far beyond recognition.
And it's these pressures that are leading to more GPs experiencing feelings of burnout, and looking to leave the sector altogether.
It's positive to see that the government has reaffirmed its commitment to expand the role of medical support staff in the NHS.
However, 54 per cent of GPs said the impact of staff shortages on patient safety is affecting their current state of mental wellbeing according to Medical Protection data. T
he NHS has introduced measures to encourage  retired GPs to come back and work on a voluntary basis, however the workforce crisis – and GP burnout – can't solely be tackled with temporary workforce measures to support current pressures on GPs.
A successful primary care health model that supports GPs requires us to invest in building the right digital infrastructure to facilitate a model of healthcare that enables patients to be seen when and where they need to be, whilst supporting GPs in triaging their workload.
A great example of this in action is primary care hubs. These allow for groups of practices to support one another with peaks in demand.
'Floating GPs' – clinicians who can work in any of the practices within the hub model – can be called upon to support in delivering care virtually to patients within any of the participating surgeries.
Hubs are an especially good model for the smaller – often more remote – practices that want to avoid being folded into larger and oversubscribed practices.
2. Routing patients down the correct care pathway 
One of the biggest challenges facing primary care is the 8am phone lottery.
In May, the government invested £240 million into practices across England to embrace the latest technology with a view to ending the 8am scramble for appointments. Why?
Because it was revealed that an average sized practice of 10,000 patients often receives more than 100 calls in the first hour every Monday.
This is not only overwhelming for patient-facing staff, but starkly reduces patients' chances at being seen among the competition for appointments.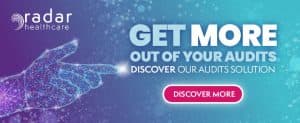 Traditionally, patients are seen in the order in which their calls are answered, and some don't get through at all.
As the data shows, receptionists and GPs are overwhelmed by the amount of calls they're faced with. And being seen is based on luck of the draw.
As GPs, we don't get a say in which patients need to be seen first. This indicates that something is missing.
To support practices in seeing the patients who need it first – and in getting all patients seen by the right care provider – adopting AI-led solutions can help.
For example, using AI to consolidate data and understand the broader picture of a patient's presentation can lead to more efficient decision making – in turn, providing a faster route to accurate diagnoses.
The quicker a patient is diagnosed, the quicker they can either seek treatment, or see the correct secondary care provider.
Many GPs have concerns that speeding up this route to care will equal more demand and more to manage.
However, AI tools – like eConsult's Smart Inbox – can be used to support GPs with the best healthcare recommendation based on a patient's symptoms.
It can prepare GPs and patients for appointments in advance, both improving diagnoses and relieving admin.
3. Reduce face-to-face consultations
The modern working world has embraced remote and hybrid ways of working. However other aspects of life – like healthcare – have yet to catch up.
While many people aren't digitally confident – or may be digitally averse – about 90 per cent of the UK population is now online.
Despite this, we still aren't seeing a big enough percentage of general practices and primary care networks (PCNs) shifting their activity online.
There is a huge gap between those who are digitally able, and those that have digital service offerings available. It's a gap we need to close.
Digitising the process can support primary care providers in efficiently triaging a patient without them having to go in for an initial appointment or assessment.
The benefits?
Many patients who contact their GPs may need to simply be routed to the pharmacy to pick up the right course of treatment.
Whilst others may need routing immediately – and urgently – to secondary care.
By getting patients seen in the right place, at the right time, those who need to be seen by the GP can be seen face-to-face – with the time spent in person focusing on treatment, rather than just on logging symptoms.
As well, if GPs have access to all patient records in one place, red flag cases can be identified and brought to a GPs attention with the necessary urgency.
Where appointment slots are increasingly competitive, it's important that people with undiagnosed critical conditions are seen as quickly as possible.
From our side?
Digitising our administrative processes speeds up triage and makes manual operations much quicker, so that we can focus on giving the best quality treatment to patients we can.
4. Consolidate your communications into one place
The thing I notice that harms my interactions with patients, perhaps the most, is not having clear communication in place.
Patients can sometimes feel distant from the doctor – which is often the worst feeling when you just want a little bit of reassurance, and a sense of control.
This is why implementing digital solutions to remove those barriers can go a long way.
Various pilot programmes have shown that patients benefit from having access to their online records.
According to GP testimonials, it helps them understand their conditions, remember management plans, prepare for consultations and generally take control over their health.
The solution? Gather patient records and clinical communications into one place.
For example, using eConsult's Smart Inbox technology, patients can send information to their GP ahead of the appointment even taking place.
Any clinician who then sees this patient will be able to access this information.
Providing GPs with the right tools to support them as demand increases this winter is fundamental.
Maintaining confident and dedicated healthcare workers relies on digital transformation to ensure clinicians still enjoy the job that they trained so hard for.
We need to see improvements in primary care this winter so that we can see promise and improvements across the NHS in 2024.