AI and computer vision could transform kidney treatment and save NHS millions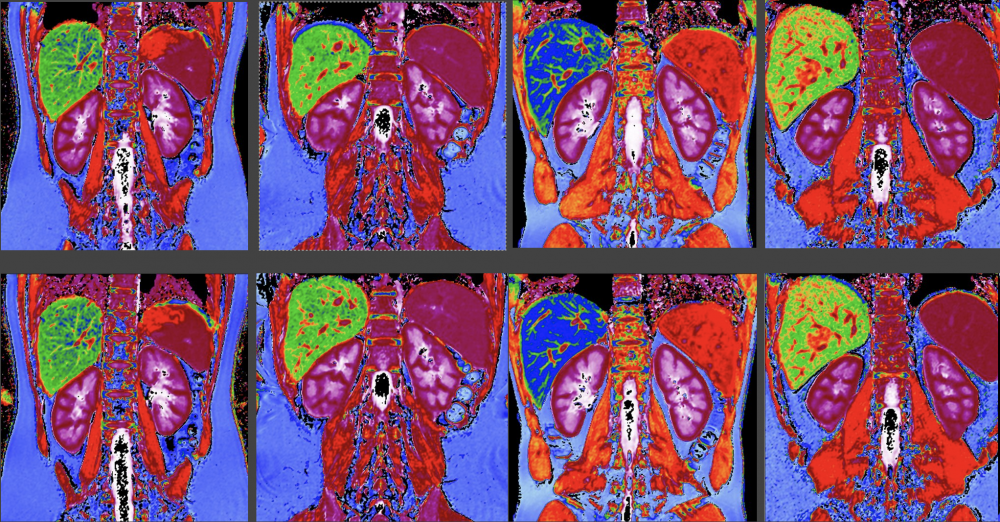 A new partnership between Cambridge University and SAS could pave the way for a new approach to kidney treatment. Health Tech World spoke to Cambridge University's Gavin Pettigrew to hear about the new technology and its potential to save lives by automating the process of scoring biopsies 
Renal transplantation is widely regarded as the best treatment for patients with end-stage kidney disease.
Over the past 15 years, demand in the UK for kidney transplants has been rising, resulting in more elderly deceased donors being considered. The problem with elderly donors is that kidney function deteriorates with age. Kidney transplants from elderly donors are associated with higher risks of early failure.
Early failure of a kidney graft is a disastrous outcome for the recipient. They undergo a major operation with no lasting benefit; and as a result, mortality rates are high for this group of patients. For this reason, many organs from elderly donors are either declined or discarded as unsuitable.
One way to potentially offset these risks is to perform a biopsy of the kidney that assesses the degree of chronic injury or age-related damage to the kidney. This information is used to guide the decision to implant the organ. However, due to the time and specialist histopathology skills needed, this is not current practice.
To address the issue, researchers at Cambridge University teamed up with analytics company SAS in 2018 to develop an AI tool that can assess digitised images of the kidney.
The research project follows on from the PITHA trial (Pre-Implantation trial of Histopathology In renal Allografts), led by Mr Gavin Pettigrew, Reader in Experimental and Clinical Transplantation at the University of Cambridge. Through the trial, a digital platform was developed to allow specialists across the country to analyse potential donors.
Having developed a means of digitising biopsy images, researchers embarked on this project with SAS to use AI to perform a similar interpretation of a biopsy that is currently carried out by a specialist histopathologist.
The project aims to "revolutionise" kidney transplantation in the UK. Artificial intelligence (AI) and computer vision can automate the process of scoring biopsies for kidneys to better select kidneys for transplantation.
"What we're trying to do with the algorithm and the artificial intelligence approach is to replicate the [process], break down the components and replicate the scoring system using our neural network", Pettigrew told Health Tech World.
By minimising human involvement, an assessment of the digitalised kidney biopsy image using computer vision technology could enable the introduction of a National Digital Pathology scheme. Such a scheme could allow greater numbers of kidneys to be safely transplanted from elderly donors, leading to a significant increase in the number of kidney transplants performed each year in the UK.
According to Pettigrew, there are relatively few trained specialist histopathologists in renal medicine and most pathology departments still rely upon "old fashioned" glass slides to analyse biopsies. He believes that in the next 5 to 10 years, all pathology specimens will be digitised and analysed on a screen rather than through a microscope.
"A digital platform allows images to be sent to pathologists anywhere in the UK or in the world [which] could be a very effective means of sharing experience trying to rationalise the service," Pettigrew said.
"You could have collaborators in the States for example and you can get the biopsy up at any time, and make comments on it."
Aiming to increase the number of transplants and improve the function of the kidneys that are used, SAS and Cambridge University say the new method has the potential to save lives and transform the quality of life for more than 100 people each year who would otherwise require dialysis.
Dialysis is an expensive process and mortality rates are high for people on the treatment. and using transplants for this many people could save the National Health Service (NHS) an estimated £3.5 million annually.
"We know from large studies in the past that transplantation is by far the best way of dealing with patients who have got end-stage kidney failure," Pettigrew said. "A successful kidney transplant offers a very real survival advantage to the recipient [and] offers substantial improvements in quality of life. Dialysis is simply a temporary measure.
"We hope to perform something like an additional 250 kidney transplants a year. Each kidney transplant saves approximately £30,000 annually over the costs of dialysis and improves both survival rates and patients' quality of life. The savings you achieve from having that many transplants over dialysis are very substantial."
Although the trial is still in its early stages, Pettigrew believes the technology is "here to stay".
"The trial is still ongoing about the use of the digital network. But the early indications are quite positive," he added. "We have established a model and a platform and I think it looks like that platform will continue into our proper clinical service going forward.
We're close to being able to replicate what a histopathologist does with what we can do with our artificial intelligence algorithm.
"If successful, we expect that automated digital pathology services will be widely adopted, even beyond the UK."
"Hopefully, within the next year or two years, we'll be in a situation where we can think about properly implementing it into the clinic.
It is believed the new approach would continue to drive better quality decisions and reduce errors as there would be access to the collective experience of multiple clinicians rather than relying on the intuition and judgement of an individual or small group.
"SAS software can align the AI with the human process of specialist medical review and inform the decision-making process by highlighting the relevant features in the biopsy image," explained Simon Tilley, Director of Life Sciences for SAS EMEA.
"It is technology augmenting normal clinical decision-making, in that medical experts can see how each organ has been scored. It is both interpretable and transparent, as it is possible to see how each score for each component has been arrived at."
Pettigrew added: "This wouldn't have been possible at all without the insights from both parties and it has been immensely productive as a result.
"We are at the forefront of the development of this technology. And that's as a consequence of having established such a collaboration."