How healthcare providers can overcome language barriers to improve clinical outcomes
By Joe Miller, Pocketalk general manager of the Americas and Europe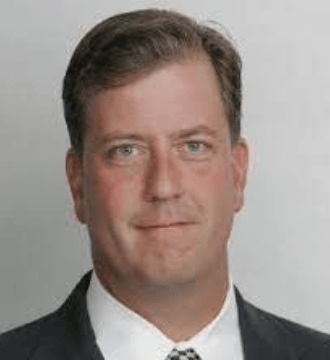 Hospitals and other healthcare providers face a growing challenge to meet the changing communication needs of the UK's increasingly diverse population.
Around one in ten  people in the UK speak English as an additional language in large urban centres like London this figure rises to around one in five people.
In a public health context, language barriers can prevent patients from engaging in seamless conversations with their doctors. This can result in miscommunication which could potentially be life-threatening.
Conversely, evidence shows that the better the communication between practitioner and patient, the better the clinical outcomes are.
Healthcare providers in the UK are now using a variety of methods to overcome barriers to help patients who speak English as an additional language.
Communication challenges 
Even withstanding the huge pressure COVID-19 has put the NHS under, the latest stats on immigration show that there are now 9.5 million people living in the UK who were born outside of the country.
Of those, 11 per cent are over 65, which means that there are around one million people in the UK approaching retirement age or retired, who are likely to need NHS care in some way, but potentially do not speak English as their first language.
Additionally, the number of people in the UK who aren't native English speakers is set to grow rapidly over the next 25 years.
Data from the ONS shows that net international migration will account for almost three quarters of UK population growth during this time.
The growing number of patients with limited English proficiency is concentrated around large urban areas, which means the need for language support is already acute in large cities like London, Birmingham and Manchester.
Barriers created by language in healthcare can mean patients and their loved ones are initially unable to explain their symptoms, medical history, etc. Also, they may not clearly understand what medical staff are telling them.
Research conducted by Pocketalk shows that more than a third of healthcare workers agreed that language barriers make it more difficult to assess a patient's needs.
The research also showed that healthcare workers are losing as much as half a working day every week – four and a half hours – overcoming communication challenges.
Although healthcare providers can use interpreters, they must rely on the availability of one when needed and ensure consistent quality of translation to build and maintain trust and understanding.
Cultural beliefs also need to be considered, and clinicians may often find that patients rely on their family members and friends to act as interpreters. This can however present a number of problems.
Those asked to step in as impromptu interpreters may lack appropriate language skills, knowledge of medical terminology, or fail to translate complex information correctly. Their actions could also present serious issues around patient confidentiality.
Improving clinical outcomes
Numerous studies conducted over the past thirty years show that a clinician's ability to explain, listen and empathise can have a huge impact on patient health outcomes as well as patient satisfaction.
To this end, the UK government announced an extra £5.9bn investment into healthcare over the next three years, £2.1bn of which will go on improving IT and digital technology within the NHS.
This is promising news and will help reduce the pressure on healthcare workers –here's where the right technology can make a huge difference.
Whilst many healthcare providers already use over-the phone translation services to get help from an interpreter, additional access to tools such as translation devices or apps is priceless.
Although, as you'd expect, each comes with its own pros and cons. While Google Translate is a solution that can provide instant translation between patient and carer, the effectiveness of the translations isn't consistent across all languages, so in complex situations this can be difficult.
Other solutions include translation devices. For example, Lancashire and South Cumbria NHS Foundation Trust is one of the UK healthcare providers using Pocketalk real-time language translation devices, to overcome language barriers during the Covid-19 pandemic.
The trust received three free devices donated by Pocketalk to UK healthcare providers during the early stage of the pandemic to offer clinicians quick and accurate help to speak with patients.
Having clinicians who are bilingual is also increasingly helpful for healthcare providers, who are increasingly hiring more bilingual staff.
Not only can they help translate important information to patients, but they can also help their organisation communicate in a way that takes cultural differences into account.
Other ways of overcoming communication barriers include encouraging clinicians to be more visual and make full use of visual prompts. Patients are more likely to remember and understand information much better with clear visual prompts like diagrams, images and models.
Ultimately, meaningful conversations with patients and the speed of the translation are crucial in a healthcare environment.
Healthcare providers must use a combination of the right people and translation technology to break down communication barriers and improve clinical outcomes for patients who speak English as an additional language.