Round-the-clock remote monitoring will change the face of health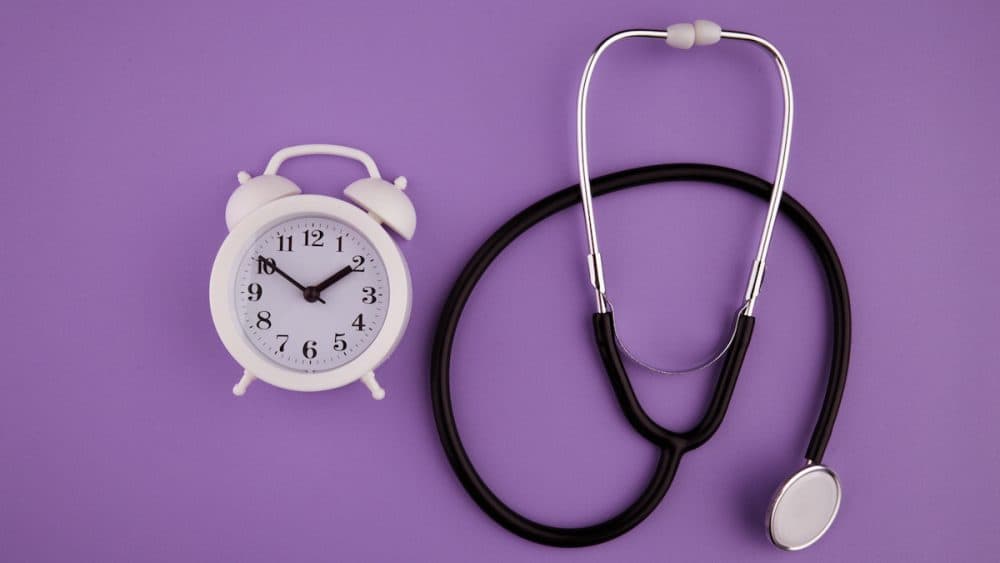 Digital technology will play a pivotal role in shared care services, and remote monitoring will mean older people can stay in their own homes for longer. Helen Dempster of Karantis360 tells Health Tech World that advanced 24/7 remote patient monitoring will have a big impact on GPs, social services and carers
The familiar saying 'social care in crisis' is nothing new, and has only been further exacerbated by Covid-19, but without implementing change, this crisis will only continue. Indeed, the Government has acknowledged the need for improved collaboration across health and social care services, required to reduce strain across the entire health system and importantly ensure the delivery of better care for the population as a whole.
We know that the best place for the majority of older adults is at home. The outcomes are better; the costs are lower. But with the ever rising pressures on primary care services, how can older people stay safely at home without putting an untenable drain on GP, social service and caring resources? How can clinicians avoid the critical events that lead to A&E visits and hospital admissions? How can integrated home care services deliver the preventative care that improves outcomes and maximises clinician time and expertise?
The time has come to recognise how digital technology will play a pivotal role in supporting the move towards shared care services.
Current flaws
With 11.6 million people aged 65 or over in the UK, GPs are overwhelmed not only by the complex physical health needs of older adults but also their mental health concerns, including loneliness. Social care providers and GPs endure a huge administrative burden in creating and justifying care packages – any delay in achieving these packages, or frankly, patients falling through the cracks in paperwork, results in unnecessary emergency hospital admissions, extended stays and often a very rapid decline in patient wellbeing.
Individuals want to stay in their own home. But how can this be safely achieved in the current climate without over burdening primary care services? How can families feel confident that individuals are safe to live alone and avoid the risk of rapid decline leading to A&E and hospital admission? How, then, can the NHS get the patient into rehab and back into their home safely without the likelihood of readmission?
Achieving an holistic approach
The switch towards a more holistic care approach will be achieved through the increased adoption of digital tools such as risk analysis, AI, IoT, remote biometric measurements, and machine learning. All of these components work together to form part of an advanced person-centric, remote patient monitoring and care solution that is essential to support the care sector which continues to buckle under intense and relentless strain.
The combination of behavioural and clinical data will provide caregivers with more meaningful information that can empower them to intervene at the right time and create a care programme that best suits the needs of the individual. Detecting early warning signs through the use of at-home monitoring technology before the patient reaches a critical point will reduce the high emergency cost to the NHS, and most importantly improve patient outcomes. In the majority of cases of older and chronically frail patients, there are evidential and significant warning signs of deterioration. A simple example of this is, a person with a urinary tract infection (UTI) may see a change and increase in the need to urinate whilst becoming slowly more agitated and irritated over a few days, their hydration level will decrease, their body temperature will increase, their appetite will decrease. Detecting early warning signs through the use of at-home monitoring technology allows for intervention before the patient reaches a critical point, thus reducing the high emergency cost to the NHS, and most importantly improving the patient outcome.
For GPs managing so many elderly patients, this type of predictive technology is invaluable – it can be incredibly hard to identify an underlying issue, especially when patients rarely see the same individual in today's consolidated primary care model. Rather than painstakingly raking through six months' data including multiple surgery visits, an intuitive dashboard that presents essential clinical information in a simple chart or graph enables a GP to immediately see the full patient picture. At the touch of a button, the GP has the information to determine and create the required care package.
For primary care providers, the combination of this patient data with a comprehensive data analytics dashboard also provides the ability to understand trends in patient demand and demonstrate cost savings that can be achieved by preventative action. In one CCG area, an annual net saving of over £350,000 was achieved as a result of cutting hospital admissions – through early identification and treatment of UTIs, for example; reductions in A&E visits and avoidance of over 2,000 unnecessary GP call outs.
Conclusion
The reality is that planned transformation often has many process and ownership barriers, and so a complete overhaul will take time. But, IoT and home-monitoring models bypasses some of the industry barriers by going straight to the patient with a solution that can empower a vulnerable individual's relatives, loved ones and caregivers, to ensure the individual has a full, meaningful, safe life in a place they choose, in a manner that they dictate.
It is these data driven solutions that can provide a platform for the end to end digitisation of healthcare journey by co-ordinating the ecosystem of local authorities, healthcare providers, NHS Trusts, GPs, registered nurses and care homes, inspiring a more proactive and interlinked approach to care.