Telehealth, 5G and AI: How Tech Mahindra is driving healthcare innovation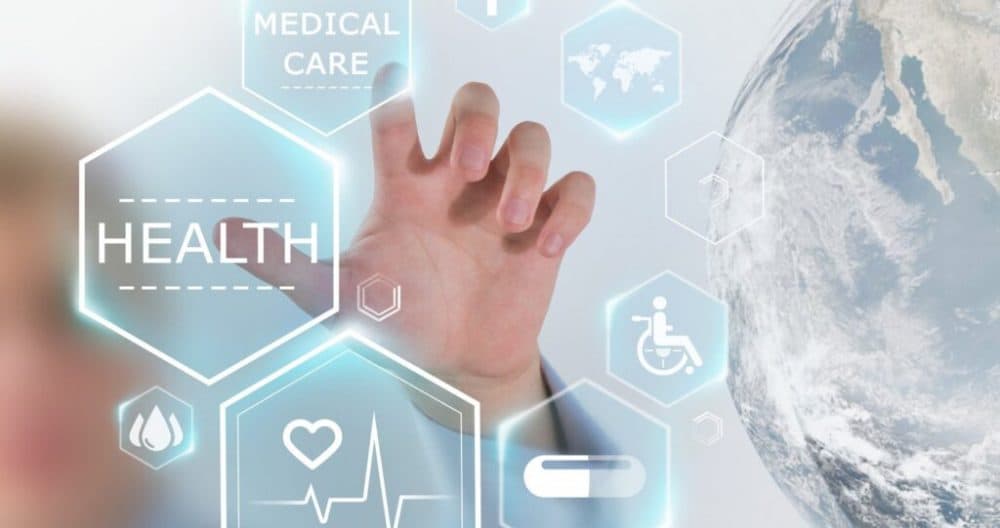 Health Tech World sat down with Jacob Paul, UK head of healthcare and life sciences at Tech Mahindra, to hear more about how the tech giant is pushing the healthcare sector forward
Although the pandemic has pushed healthcare services to accelerate digital transformations, Tech Mahindra predicts that we are only at the beginning of health tech innovation.
"In the last two years, I have seen the way technology has moved in the industry, especially during Covid-19," said Jacob Paul, UK head of healthcare and life sciences at Tech Mahindra.
"We are trying to reimagine technology now in a way that we have never thought we would."
Accelerating drug development 
In a post-pandemic world, advancements in machine learning and AI capabilities could be the key to improving the efficiency of drug development.
In the current landscape, it can take upwards of 12 years and several billion pounds to develop a drug and get it into the hands of patients. Each year that can be saved could lead to saved lives and huge financial savings for the pharmaceutical sector.
Tech Mahindra is currently aiming to reduce the lifecycle of a drug from its initial discovery to when it enters the market.
"[This] is the reason why I've been in the industry for so long," Paul said. "I've always believed that patient experience and patient care is [very] important. Somebody can't wait for a drug for 12 years. I think that's too long a time to wait for a drug coming from a molecule to the market.
"And there's too much money being spent from an innovation standpoint. I believe we should have that lead time so closed off that we can help our patients in one year's time or a couple of years' time. That is where I see technology helping patients as we move ahead."
The future of telemedicine
Tech Mahindra has developed a telemedicine and teleconsultation platform called HealthNxt which enables up to 80% of care to be delivered remotely.
The platform has not yet been picked up by healthcare providers in the UK, however it has seen "huge" adoption in the US with 17,000 patients using the programme.
Along with a teleconsultation feature, it allows patients to measure their vital signs through wearables and have their results monitored by doctors remotely.
"Telemedicine is an area that we are seeing rapidly being adopted within the industry.
The percentage of patients using telemedicine and teleconsultation has doubled during the COVID-19 pandemic," Paul said.
"When we're talking about 50 per cent more adoption post-COVID, I would think that is something that is here to stay with a lot more hospitals and governments taking to telehealth."
With the advent of 5G and the scalability enabled by cloud technology, Paul sees the potential for the platform to develop to include a telepathology feature, allowing clinicians to diagnose patients remotely.
He also sees telehealth becoming more integrated with pharmacies, whereby patients can be prescribed a drug via a digital platform, removing the need to see a doctor in person.
"I think we will see a virtualised platform that will deal with not only episodic care but also longitudinal care, which is an end to end care," Paul said. "This is where we see the transformation of telehealth moving forward.
"It is a huge area that we have been involved in both from an innovation standpoint and also from an investment standpoint."
In India, where Tech Mahindra is headquartered, telehealth platforms have been utilised to connect residents of remote villages with healthcare providers in nearby cities.
5G: a game-changer for the sector
With 50% of its revenues coming from telecommunications, 5G is close to Tech Mahindra's heart.
In the telehealth space, it is improving patient experiences by allowing data to be viewed by medical practitioners in real-time.
Meanwhile, on the enterprise side, 5G is opening doors for the advancement of connected factories and connected machines. Tech Mahindra is currently working with a number of large pharma companies to help them maximise the benefits of what Paul is calling the technology of the future.
"Where we see typical use cases on 5g happening is on augmented reality. We are working on a few use cases where we are talking about augmented guided vehicles, especially in the smart logistics area," Paul said.
"There are some experiments currently happening on smart logistics, especially in the distribution area. We are also looking at assisted maintenance where a remote operator can actually start working on the maintenance of a machine on an augmented basis."
Smart packaging in the pharmaceutical industry
Every box of medication comes with a paper leaflet. With each leaflet weighing approximately 5 grams each, this adds up to a huge amount of paper wastage year on year.
Tech Mahindra is tackling the issue with a new innovation called 'e-leaflets' which is currently in the advanced stages of development. A proof of concept has been completed in Singapore.
The company is removing the need for paper leaflets by condensing the information into a QR code that can be scanned and read on a mobile device.
The technology is now being piloted by a small section of a pharmaceutical company in the US which has so far saved 500 tonnes of paper and 600 tonnes per year of carbon.
As the product develops, Paul sees the potential to add features that allow patients to communicate directly with a healthcare professional, ask questions and report adverse side effects.