The impact of the fourth industrial revolution on the healthcare industry
By Dr Jason Lee, The Open Group Healthcare Forum Director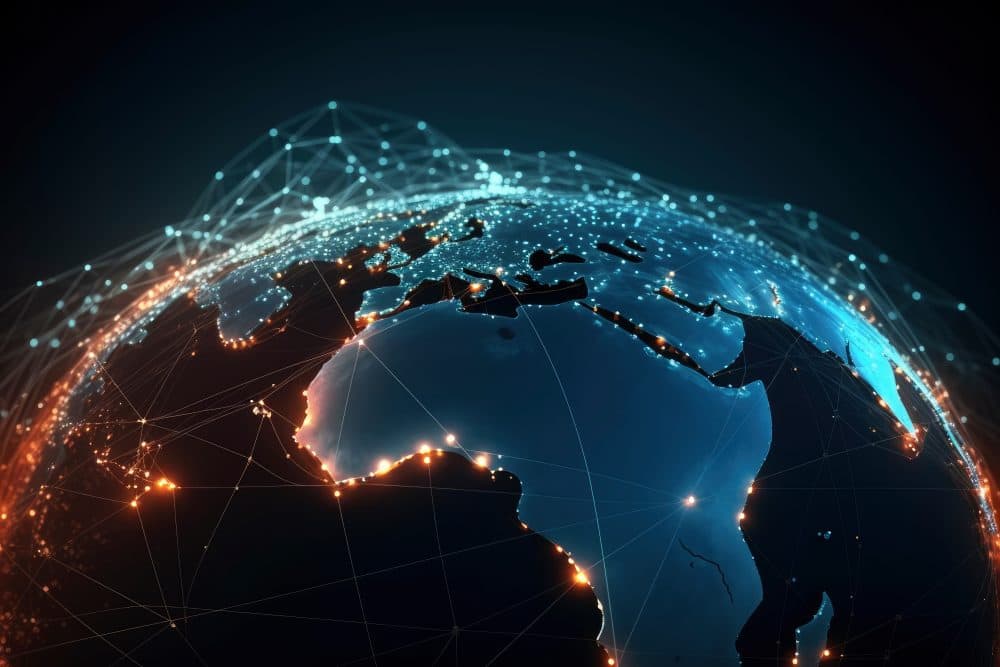 The advent of the Fourth Industrial Revolution (4IR) has irreversibly changed the role of technology, the speed of delivery, and customer experience across organisations in every industry and country. But this revolution is just getting started.
Beyond existing and anticipated applications of AI, 4IR developments include advancements in quantum computing, 3D printing, smart devices, and the Internet of Things (IoT), blurring the lines between the digital and the physical and uncovering new opportunities that businesses cannot ignore.
When we talk about 4IR, we're talking about vast amounts of data used to train AI models, create machine learning algorithms, and automate analytics.
Using data in more advanced and insightful ways is at the very core of 4IR, giving organisations the ability to streamline and improve customer and employee experiences.
Healthcare is Lagging Behind
Given the huge potential of 4IR, it's unfortunate that the industry that has the most direct impact on our day-to-day wellbeing, the healthcare industry, is lagging.
This is hardly surprising given the industry's relatively slow digital adoption, with research consistently ranking healthcare low in digital maturity, alongside the Agriculture and Construction sectors.
A major reason for this is the industry's longstanding interoperability problem.
Despite the fact that healthcare is one of the most data-rich industries due to its vast stores of complex and sensitive patient information, challenges to data exchange, information sharing, and security are rife.
Clearly, poor information interoperability is a symptom of the sheer size, diversity, and complexity of organisations within the healthcare industry.
In addition, the various organisations and systems that make up the diverse healthcare sector are highly fragmented.
Often they cannot or will not share information with each other due to a perceived threat to revenue streams and the drive to maintain competitive advantage.
These barriers render standardisation across intricate and nuanced information systems next to impossible.
Medical data can be complex and difficult to express in a standardised manner, making automation particularly challenging.
Moreover, the innovation rate in medicine rapid, leading to inconsistencies in the application of standards, exacerbated by significant merger and acquisition activity.
The constant pressure to reduce costs, or to reduce the rate of growth of costs, impacts the ability to implement new IT tools and technologies that help enable the standardisation of data and processes.
In addition, the fear of organisational change and walking away from long-standing (legacy) business processes can influence healthcare organisations' willingness to embrace 4IR.
Taken together, these barriers to 4IR adoption hugely impact both standards and healthcare delivery.
Embracing 4IR
The benefits of implementing 4IR technologies in healthcare are significant and expanding as technology evolves.
From AI-guided diagnostics that personalise medical recommendations and minimise medical errors to robotics in surgery that reduce wound site infections, 4IR innovations can make entire workflows quicker and safer, as well as ensure that shared information is available when and where it is needed.
At a time when funding and skills shortages threaten the delivery of critical medical services, enabling digital transformation in healthcare has never been more critical.
To adapt faster and embrace technological change, without compromising clinical quality or data security, the Healthcare industry should be looking to embrace Enterprise Architecture.
Enterprise Architecture drives change in three ways: 1) identifying and prioritising strategies that will help businesses succeed, 2) aligning goals to achieve these strategies, and 3) creating innovative solutions for even the most challenging technical problems.
Employing Enterprise Architecture helps organisations utilise 4IR tools such as automation, digitalisation, and standardisation, which promote further efficiencies by improving interoperability.
By focusing on how different parts of an organisation are interrelated–in terms of functions, processes, information, applications, and technology–Enterprise Architecture helps to move businesses closer to standardization and the achievement of their digital transformation goals.
This requires high-level thinking as well as meticulous attention to detail.
To achieve the best outcomes for healthcare organisations, Enterprise Architecture calls for coordinated action as part of an overarching, comprehensive digital approach, rather than disjointed, piecemeal transformation.
Throughout 2023, it's imperative that business stakeholders in the healthcare industry embrace collaborative, deliberative action to enhance digitalisation and standardisation, drawing on the skills of Enterprise Architects who help enable a clearer understanding of the complexity of healthcare systems.
An essential step towards introducing Enterprise Architecture into healthcare contexts – and improving outcomes in the process – is to define and adopt mutual, open standards.
This is exactly what The Open Group Healthcare Forum is working to achieve through improved interoperability and information flow.
By using Enterprise Architecture to gain a greater understanding of how their business is organised and interrelated, healthcare organisations can embrace the powerful technology of 4IR and achieve the digital maturity they so desperately need.